Removing small surface scratches on your car can be a problem for people who love their vehicles looking in pristine condition.
Removes Scratches On Multiple Surfaces
Best Value
Removes Scratches On Multiple Surfaces
Removes Scratches On Multiple Surfaces
Removes Scratches On Multiple Surfaces
To tell you the truth I am one of those people who likes to see my car in top shape and when surface scratches start to appear I do tend to get a little agro. Unfortunately, if you're anything like me and you value your car and you like your things to look nice but you cant bring yourself to spend hundreds, even thousands on scratch body repairs. Then you may be surprised to find out the cheap and highly effective ways to restore the lush in your cars shine without the massive expenses.
Toothpaste Repairs Scratches On My Car?
Its true, let's look at the common home remedy… Toothpaste to remove car scratches, and while its dirt cheap and takes absolutely no skill to make it work there is a tradeoff to this method.
Its simply not a permanent solution, sure you can apply toothpaste to your car every day until you the end of time hunched over covering up scratches just to save $30 bucks on a solution that could have removed them permanently for the years to come?
You've probably got more things to do in your time, I know I have than tending to my car's scratches every day just so it calms my nerves.
Afterall like the great Albert Einstien said, the definition of crazy is doing the same thing over and over again and expecting a different result.
How To Remove Surface Scratches For Less Than $50
There are many products on the market and I covered a few of them over here, and to sum up the common problems with all these products is that:
They don't remove the scratches from your car, especially on your plastic bumpers
They are expensive for the lack of results that they render
If you are looking an affordable car scratch body repair solution then try our very own Never Scratch repair compound that uses proprietary formula and gives car owners the edge to save on expensive body repairs.
How much does it cost?
Many of our customers said in a survey of 10,832 people that they expected the Never Scratch Compound to cost $80 – $100 because scratch removing results that it gave them. Customers were initially concerned about the results of Never Scratch because they tried 2 – 3 other products on the market with little success.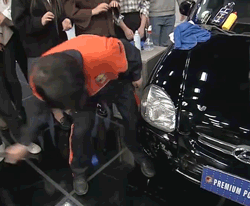 Good news, if you got this far you can get your own tube of Never Scratch without paying $50 RRP + Shipping and Handling costs
This offer ends TODAY If you want to try Never Scratch and experience the power scatch removal results that over 100,000 people worldwide have been seeing, then go grab your discounted bottle of never scratch now, here.
Removes Scratches On Multiple Surfaces
Best Value
Removes Scratches On Multiple Surfaces
Removes Scratches On Multiple Surfaces
Removes Scratches On Multiple Surfaces
Last update on 2023-09-12 / Affiliate links / Images from Amazon Product Advertising API