The Worlds
Only

Multi Paint Scratch Repair In A Single Bottle Is Having A 50% OFF SALE
This Special Promo Ends Today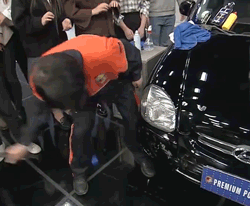 Want an affordable way to remove scratches off your car?
Never Scratch is the only multi-color scratch repair technology on the market. Its perfect for anyone that wants to remove surface scratches, swirl marks or blemishes off of their car without it costing you a fortune at a detailing shop!
It will restore the original luster and color of your car in minutes

Never Scratch™️ uses patent-pending reflective technology designed to fill in scratches, small and big, leaving a flawless color-matched finish you will be proud of.
Never Scratch is the first ever product of its kind that requires no sanding, no painting and no owning any special tools. Simply rub the Never Scratch compound into a clean cloth or dry sponge and watch the scratches disappear right in front of you.
Many other products ask you to spend hours of your time to sand back panels, paint and even require you to own high-end tools that, at best! you get a  'patchy' color mis-matched finish.
Never Scratch instantly buffs out scratches and makes it easy to remove early signs of surface corrosion without hassle, and thanks to its non-toxic ingredients even your son or daughter can help you rub out the scratches on the family car.
You will get to use the secret weapon high-end detail shops, mechanics and car salesmen to make thousands of dollars in their businesses off one tube of Never Scratch™️. You too can use it to keep your vehicle looking in pristine condition while saving a small fortune for you and your family.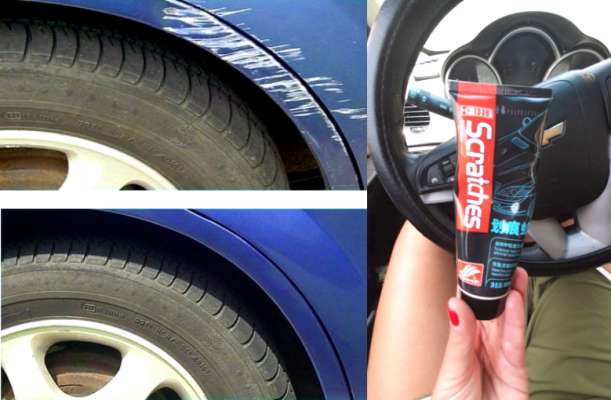 Why 123,011 Customers Say Never Scratch
Is

The Best?
✅ A single tube of Never Scratch removes surface scratches on all color coats of paint, Its reflective technology stops 'patchy' color mismatch and will come out clean looking brand new (Absolutely no painting or skill required)
✅ Seals scratches on both plastic and metal panels (It takes seconds for deep scratches on the roof, door, hood, trunk to completely disappear)
✅ Enjoy the thousands of dollars back in your pocket! and avoid the heavy costs of scratch repairs and detailers
✅ Long lasting anti-corrosion formula so that deep scratches will be permanently sealed up and protected against rust and weathering
✅ Non-toxic and safe for you and your families health, show your son or daughter how to remove scratches.
✅ 1 tube of Never Scratch will last you 2 years with moderate use and save up to $4000 in scratch repairs services
✅ 30 Day Money Back Guarantee, If you are not satisfied then you get every penny back
What it doesn't do?
⛔️ Rust repair & Paint bubbles
⛔️ Window scratches or cracks
⛔️ Chome scratches
⛔️ Rubber weathering
⛔️ Dash board scratches
⛔️ Scratches on alloy rims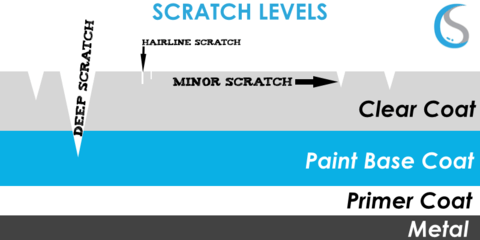 Frequently Asked Questions
Will it damage my paint?
Our Never Scratch™️ repair compound reacts by sealing the damaged laminate clear coat. It Smooths the surface without discolouring or fading the surrounding areas. Once applied, use a clean cloth to wipe excess compound off to reveal a clean finish.
Does is work on Motobikes?
Yes
Does this remove scratches from the bumper?
Yes

Can you use this to remove water spots from you car?
Yes

Will this product work on both metal and the non metal flexible parts of quarter panels?
Yes
Does it come with paint and how does one match the exact color?
Zero painting or color matching required. Its reflective technology color matches to your existing paint coat. Just rub it into the problem areas to find that the filler masks up all your scratches
I have a key scratched all around my new car will this cover it?
Yes

Is there enough Never Scratch compound for multiple cars from 1 tube?
Yes
How much do I get in 1 bottle?
100 ml


Specifications:
Capacity: 100ml.
Size: 15.5 x 3.5cm.
Material: Surfactant.
Package includes:
1 Set x Car Scratch Repair Body Compound.